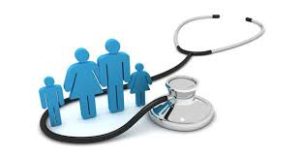 With only 2% of our population covered by health insurance, there is a huge potential for the insurance companies. Currently, there are only two stand alone players viz. Star Health Insurance and Apollo DKV. Now, state governments are also keen to look at insurance schemes for providing succour to poor people. According to sources, Fortis, Max Bupa, Aetna may enter market the health market now.
Health Insurance Sector likely to get a third party administrator from the year FY2017. The Health Insurance TPA of India will provide the services of call centres, customer service and grievance management, pre-authorisation, and claim processing. It would be involved in providing network empanelment, verification and investigation and pre-policy health check-up.
The firm would also provide services to support all types of health insurance policies – individual, family floater, group covers, mass schemes, indemnity, fixed benefit, among others. The TPA is set up as a venture of National Insurance Company, New India Assurance Company, United Insurance Company, Oriental Insurance Company, and General Insurance Corporation of India which will have 23.75% stake in the venture. TPA will reduce and prohibit large-scale leakages while settling insurance claims in the health segment. As of January 2016, it is running trials and has received approval from IRDA.
News
List of All Health Insurance Companies in India