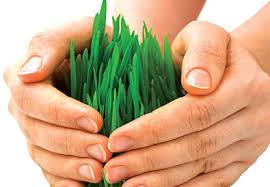 The government of India is looking to create a pool for claim settlement under its crop insurance scheme in order to diversify the risks for insurers — and to lower the cost of re-insurance. The new move is intended to address the erroneous perception that insurers are profiting unduly from the crop insurance scheme.
Insurers re-insure their crop portfolio, mostly with foreign companies; nearly 50 per cent of the crop re-insurance goes to global players. Typically, insurance players retain 25 per cent of the risk and premium, and hive off the rest to re-insurance companies.
Under the proposed pool, insurance companies will keep 25 per cent of the premium/risk (as they do now), and hive off the rest to the pool. Claims will be settled jointly by the insurance company and the pool in the ratio of the premium, that is 1:3.
The pool will be managed by a pool manager/administrator, which will be a government entity. Premium rates will be fixed by a government-appointed technical committee, and any surplus generated will remain in the pool, and be invested.
Currently, listed companies in the general insurance space have been incurring loss in their crop insurance portfolio. Yet, the aggregate industry claims ratio (that is, incurred claims/premiums) is less than 100 per cent, which suggests insurance companies are registering a surplus.